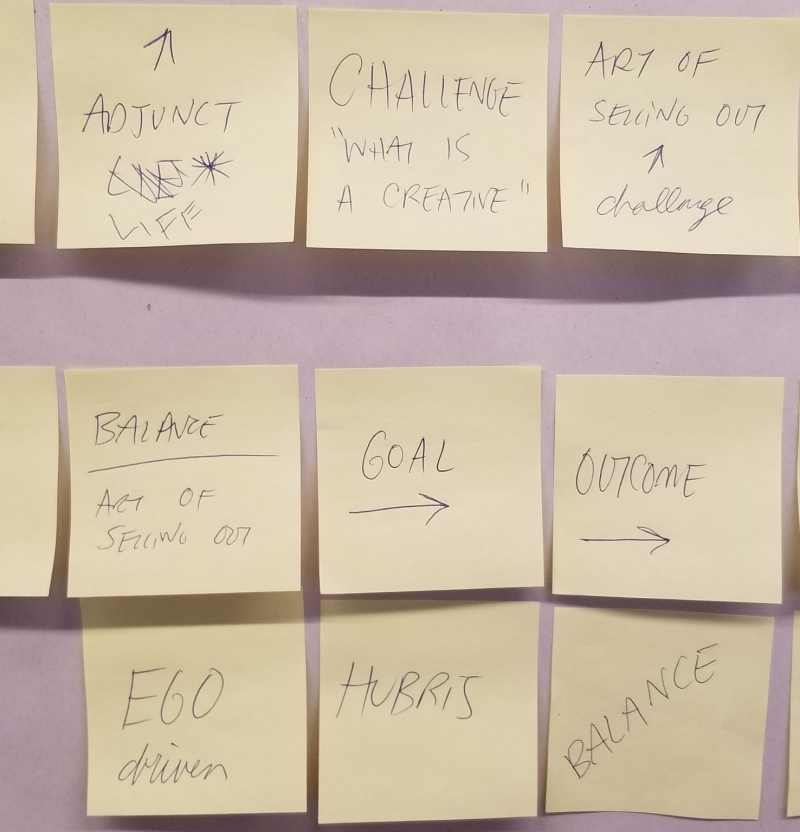 The Art of Selling Out
with Larry Thacker
$5000
So you want to be a commercial artist? In this workshop, we will apply lean design methodology to help you take an idea, identify your audience and build a simple story to help others see your vision. This could be applied to personal artwork, a project, a business, or your elevator pitch.
1. The art of an idea
2. Knowing your audience
3. The science of story to achieve an outcome
Leave with a story and an action plan to bring your idea to others.
LARRY THACKER Son of a farmer and a teacher. Who put a goal on the horizon to pursue a creative journey. As a product designer, he seeks out and starts problems. He trusts the design tools of listening and empathy and doesn't leave home without his sketchbook, pens and post-it notes -- discovery is a habit and a pursuit.
May

19th

,

2019

from

10:00 am - 4:00 pm
Studio Two Three
(804)254-7302
3300 W Clay St
Richmond, VA 23230 Get directions